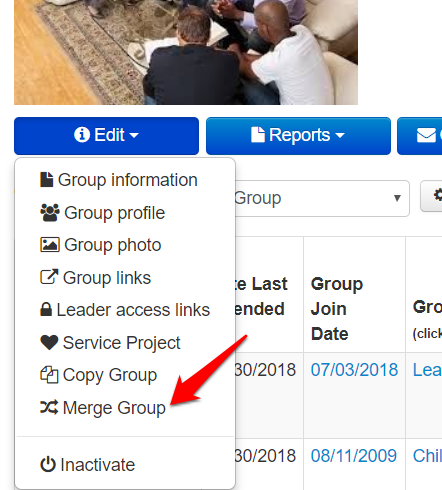 We do dedicated blog posts and emails for major changes like the Workflow feature we've talked about a lot the past couple of months. But in addition, there have been a lot of other less major but still significant upgrades the past three months or so. Here is a quick overview of the rest of this post:
Changed Email Providers
Errors Using Email Personalization
Unsubscribe Notices If Emails Are Scheduled
Text To Give To A Designated Fund
Tracking Assimilation Progress Through Groups Report
Check-in: Re-print Name Tags And Security Labels
Registration Links Improved
Limit Coach Level Access To Search
Browse Groups Page Style Options
Add Leader Count to Attendance By Group Report
Track Recurring vs. Non-recurring Donations
Merge Groups Options
1. Changed Email Providers. We made a major change in our email system the past couple of months moving from one provider to another one because of changes in the business model of the original provider. Two big advantages of the new provider relate to email history.
Email history populates much faster making it more usable.

Email history shows not only that people opened their email, but also if they clicked something to respond to it.
2. Errors Using Email Personalization. The "Email request for updated information" report and email / text templates for the Workflow feature allow you to add and as radicals to personalize emails / texts. However, our primary Email options do not currently support this personalization (that's coming). Until then, there's now a feature that catches misapplications of these commands and gives you a pop-up warning. That way you won't send out any goofy looking emails.