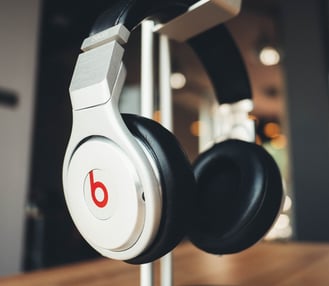 Headphones are an amazing invention. They allow us to tune out the noise and listen to the music we want and often need to hear.
We've learned that putting headphones on to really listen to our users blesses both us and them.
We get to connect with fantastic people and hear how our service is serving them and their church. We also get to understand what's really going on and discover ways we can do what we do even better.
They discover a software company that really cares and then see a tool that works even better for them as the result. All four of the changes in this new release blog post came from these kind of conversations.
If you're not a client, these won't mean much to you except that Churchteams listens and adapts. If you are a client, check them out.
Opting out of both texting systems at once
We have two systems for sending texts. One is initiated by email and is free. The other uses a 10 digit phone number, often the church's office number. Previous to this release opt outs for these were handled completely seperately.
With this release texting STOP to the Text-to-Church, 10 digit phone number also stops texts coming from email addresses like noreply@cteams.co. This means that the person's member attribute, Mobile Carrier is set to No Texting.
When someone opts out, it will show up prominently on their member profile. If you need to opt them back in, click on the date and make that change on the next page.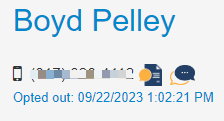 Members can easily see and manage their Contact Preferences in the App. Both types of texts are disabled here. One or both can be re-enabled as well.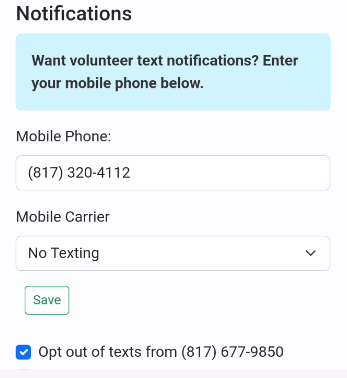 This will give your members greater control over their texting preferences by texting STOP to the 10 digit Text-to-Church number. The App, of course, is more visually clear.
In
May, 2022
we released a "Deceased Actions" feature that did six things when church member type was changed to Deceased. We've added a few actions since that release. Most recently an option to remove them from any email lists when the remove email address option is chosen. You can see these under Members > Settings > Deceased Actions.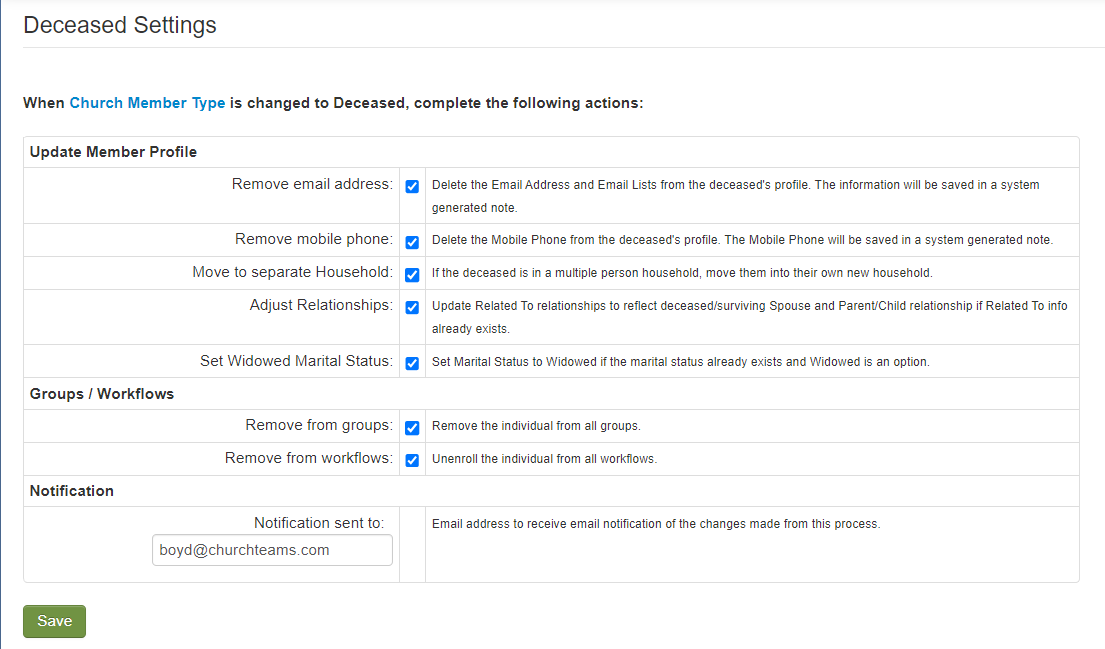 Note: anytime church member type is changed to Deceased, a prompt appears to show and confirm all the actions that will take place. This is to help minimize accidental mistakes. The changes are also listed in the Notes section of the deceased person's member profile.
Registration upgrade counts people who register for an event more than once
The default for Event Registrations is to show and include only a person's most recent registration. So, if they register again, the first registration disappears.
To help with the Covid comeback we added a
Reservations feature
that allows one person to register multiple people for an event and count the total number against available spots for the event. This is now being used in many ways, but sometimes people have registered more than once and only their last registration shows up.
To solve this problem, we added a new section at the bottom of the middle column of the Settings page for a Registration. The "All Registrations" option displays not just one, but all of the times a person might register for something.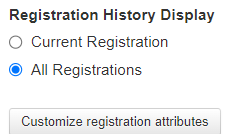 So, if a person registers 3 people for an event, but later registers 2 more for the same event; both registrations appear in the group instead of just the last one. And a total of 5 spots are taken for the event instead of just the last 2.
The Registration Settings page for any event has an option to allow someone to register more than one person. Originally that was defaulted to require email address or mobile phone for the extra registrants.
Because people didn't have that information, they would enter their own email address or mobile number for everyone they registered. This created problems elsewhere in the system like emailing statements.
To help with that, we recently added an option when "Allow multi-person registrations" is selected to "Require Email/Mobile only for the first person." This allows people to add only the names of other people they want to register for something.