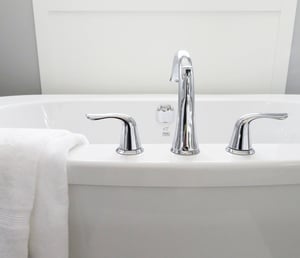 We all know that trust is foundational to successful relationships. It is also foundational to a successful relationship with your database. If you don't trust the data, you don't trust what the data tells you. That's a problem.
We call it data hygiene because trusting data means keeping it clean. This was one of the topics that came up in the Roundtable last week that we are going to address in detail this week. Bring your best practices, thoughts and questions on this topic that is important to all of us. We'll have some of our team there to join the discussion. (Go to the Roundtable Central link in the Community card on the Home Page for more info, click to join, and video playlist.)
But, first, I thought it might be good to provide a summary of some of the things we've written on the topic the last four years. I'll list the articles and the key points.
Database Dummies and Duplicates.- 2/7/17 Blog Post. An interview with Donna Rau on our data team. The two big takeaways from this one are:
Clean out the dummy data that came with your account.
Use the merge reports to help catch duplicates.
Merge: Clean Data People Trust. 11/14/17 Blog Post. Answers four key questions about merging data:
Why does merge matter?
When do you use merge?
How do you use merge?
What happens when you merge? To contributions, emails, groups, etc.
Archiving Data Using Last Activity Date. 5/7/19 Blog Post. This is a step by step article on how to use our Last Activity Date filter to discover and archive / delete duplicates. The Knowledge Base article, "How do I delete people from the database?", on this same process was just updated.
How To Clean Up A Church Database. 12/17/19 Blog Post. Also in the Knowledge Base as "How do I clean up our database?" Do these steps in this order to best clean up your entire database:
Merge members (people)
Merge families
Merge groups
Clean up the group (ministry type) profile
Realign groups to the cleaned up profile
Clean up saved reports
Our roadmap includes plans to monitor and communicate with you the hygiene of your data. We'll briefly mention these ideas Thursday, but you'll see a future blog post when it is released.