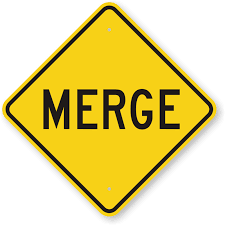 Underneath the Member Button is a Merge link. It may be subtle, but it is a workhorse feature for maintaining a clean database. In this post we will talk about why this is important to you, when you'll use it, how to use it and what happens when you use it.
Why does Merge matter?
Gives people a single identity. All a person's data is in one profile.
Keeps families together. Brings family members who may be split up in the database together under a single umbrella.
Less confusion. It's bad to see multiple options for the same person when you search for them.
Happy Staff. Duplicate data is messy data. Messy data causes staff to lose trust in the software. Clean data gives them confidence.
When will you use Merge?
When you spot duplicates. If you do a search or run a report and see a duplicate, take 30 seconds to merge them. A great habit for all staff.
When you see split families. Husbands and wives, and parents and kids need to be kept together.
Preventive maintenance. We suggest calendaring to run the two possible duplicate reports every month or two. Think of it like changing the air filters in your house.
Before sending statements. At least do it yearly. Many churches do it in December in preparation for the January emailing of statements.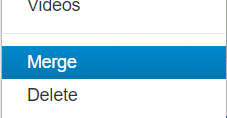 How do you use Merge? Click the Merge link underneath the Members button to get started.
Person search. If you spot a duplicate go to the Merge page and enter their last name. Check the entry in the From column to merge into the entry in the To column.
Possible duplicate member report. These 3 reports give you the criteria used to find duplicates for you. Pick the one you want and then review and merge potential duplicates.
Family search. If you see that a family is split apart, click the blue button then find the family of one family member in the From column and move them into a family in the To column.
Possible duplicate family report. Run this report to let the system find duplicate families for you.
Delete empty families. Merging members can leave a family with no members in it. If there's no reason to keep the data for family with no members, delete them by clicking that option under Members / Family Search.
What happens when you Merge?
Financial Information is combined. No contributions are lost.
Groups data is combined. All record of group involvement for both records is kept.
Email addresses. All email address are kept.
To profile trumps the From profile. Things like names and phone numbers in the From profile are lost in favor of the same information in the To profile.
Unduplicated information. If the From profile has information that the To profile does not, that information is used to update the To profile.
The simple habits of merging duplicates when you see them and scheduling to run duplicate reports consistently will help you maintain a clean database that people trust, appreciate, and best of all ... use.