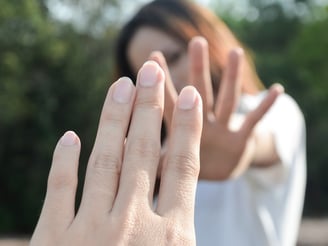 Covid 19 has made social distancing a new part of our everyday vocabulary and it's impacting our church. Last Sunday our pastor preached to a camera in an empty auditorium. It looks like there will be a lot more of that.
He reminds us regularly that the building isn't the church, we are. The building is just the place the church meets. Now that we are social distancing and cannot meet in the building, how's the church supposed to meet? Like everything else, we wonder, what will technology do? If online applications were different parts of a church facility, what function would each application provide? It's a good question. Here's my take:
Livestreaming is obviously the worship center. I saw Churches use Facebook Live last Sunday and many others have used other fine platforms for years.
Your website is the gathering space. It's the place that people walk in and get their first impression of your church. Guests learn where to go. Regular attenders see what's happening and move to join in. It is the hub of your online facility.
Video chat is the classroom. Video conference call software abounds. As a staff, we use Google Meet. I've done small groups this way for more than a decade. You could even add the link to Groupfinder which is linked to your website.
Your blog is the conference room. It's the place people meet to hear the pastor's heart, vision, and church prayer needs. Over time the history of the church is chronicled here. I bet your blog is already linked to your website.
Social media is the fellowship hall. Think Facebook, Twitter, Instagram. This is where ideas and comments are jostled around amongst a more narrow and engaged group of members. Be sure to post links to your blog and your website on social.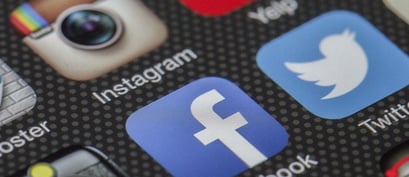 Churchteams doesn't provide any of these facilities. But we work with all of them. Our part is to help you move people in and out of each enviroment. Here are the two major ways we do that:
Email is the information table. With our editor, you can customize the layout, add images, color and multiple font choices to produce an attractive email that helps guests and members see where to go. And email is still the prime location to receive requested information. Here are a few tips to optimize email:


Subject line. Learn to write compelling subject lines to draw people's attention. Often blog posts are delivered by email. People judge a book by the cover and they judge an email by the subject line.
Pick the right time. Email history (Communicate > Email Settings > History) helps you discover the day and time people are most likely to open them. One church found Tuesday at 3 to be the best time for their weekly newsletter.
Point people back to your website and blog. Remember your website is the hub to your whole facility. Use it to help you make your email more succinct.
Leverage email for more. As you know, we also use email as a springboard back into the Churchteams database. So, it serves as a reminder with a doorknob (link).

Texting is the hallway. Text messaging is much more personal than email. It's like walking alongside someone. We use it to check in with each other, share links, pictures and emoji feelings. Because email has become so commercial, churches often want to use text to replace email. It won't. It can't. It wasn't designed to do that. Here's the best way to effectively use text messaging.

Keep it under 159 characters. This is the most important habit to develop with text. This takes work but it also fits people's short attention spans. Long texts can be delivered out of order and end up very confusing. It can also bog down delivery.
Use links strategically. One click and they can read more on your website, blog or online email. Some people just use it to remind people to check their email.
Don't shorten your links. Telecom's filter shortened links as spam. So, you'll have to use the whole link.
See the results of your texts. Since our mass texts are sent by email, use email history (Communicate > Email Settings > Email History) to track text messages.
Hopefully, you saw my last blog post on how to help the church be the church using our registration feature to manage needs and volunteers.
Last Sunday we helped churches bring in almost as much money through online giving as they did the last week of last year. We'd love to help you with online giving as well.
Share and learn more ways people are using Churchteams during this social distancing season on our Facebook Forum. Of course you can email and text us as well. 😀👍