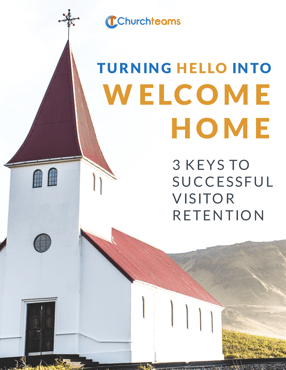 Easter is for Church what the Super Bowl is for football. Everything comes down to this. All the creativity, caring, dreams and hard work boil down to this annual celebration of the resurrection of Jesus. By his sacrifice alone, we are healed. This message changed the world. It changes people. Lots of people. People your church is called to love.
Software for Easter is software that helps the church love people well by:
Communicating by email or text the plan for the weekend and how people can invite their family and friends.
Recruiting and managing volunteers to make the church building or campus feel warm and inviting.
Giving parents confidence their kids are safe when they drop them off to learn the Easter story.
Simplifying giving with a single online link or text.
Registering guests and regulars for follow-up interests.
Making assignments to staff and volunteers to reach out, listen, resource people and meet needs.
Tracking the effectiveness of your follow-up process.
Moving people to greater levels of devotion to Christ and engagement in church life.
We are honored to live during the pioneer decades of software development. All of the above and more are solutions technology has brought to ministry. Many of these features started out as stand alone software features. As we fast forward toward 2020, all of these are now housed under single umbrellas to serve the church with excellence. We are one of those umbrellas.
Related blogs: