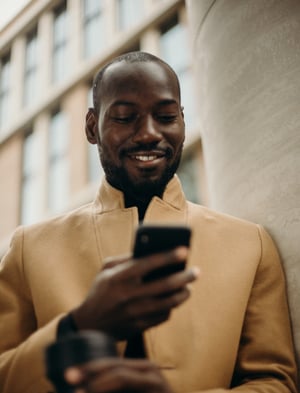 Talk about convenient. Just text the word GIVE to the
church office number
to make or set up a donation. HELP provides a short tutorial. EVENTS sends a list of keywords to choose from to give or join anything.
CHECK enhances security and captures attendance -
even if watching the service online
. ME goes to my personal page in the database. Add
Links
with your keywords to go anywhere on the Internet.
The great thing about this upgrade is that the number is already in the contacts for many of the people who attend your church. They call it to talk to staff. But now they can text it to do everything else.
Choosing to use the church office number for Text-to-ChurchTM has been available for new clients for a few weeks, but it's now available for everyone. Which are you?
Client not signed up for Text-to-Church. Scenario 1 below.
Client wanting to switch to use the church office number. Scenario 2 below.
Not a client yet? Start your Free Trial & Scenario 1 below.
Scenario 1 - NOT signed up for Text-to-Church
Click Communicate > Text-to-Church Central to find this form. Select the option to use your church office number and then enter it into the text box.
Click Continue and we'll validate that this number is a landline and qualifies to be used for texting. Once validated, the next form must be completed using the information on the phone bill.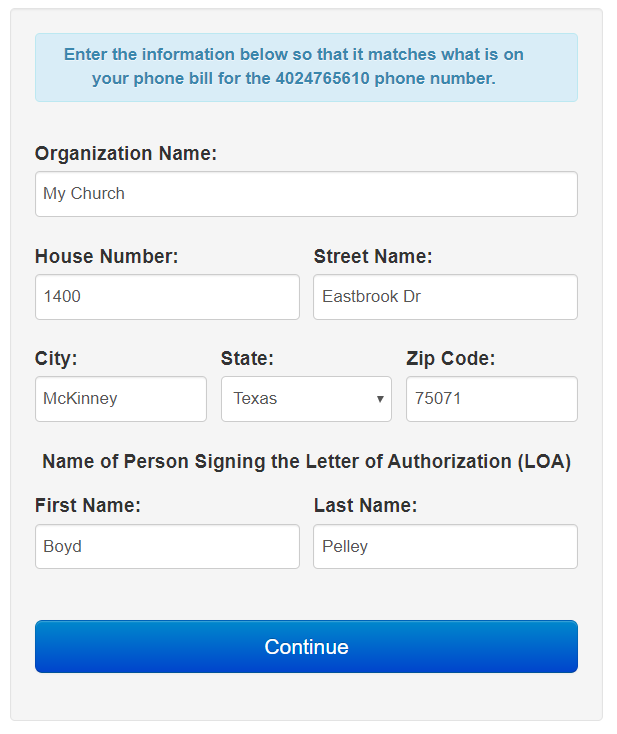 Finally, follow the directions in the green, instructional section of the next page.
Once the document is uploaded, this instructional box will appear letting you know you are set.

Scenario 2 - Switch to use the church office number.
From the login page, click Start here in the promotional banner.
Or, click Communicate > Text-to-Church Central and enter in the Church office phone number you want to use.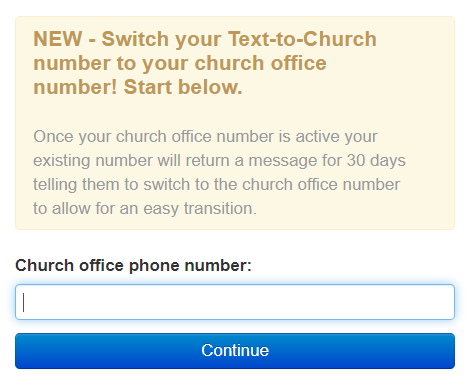 The next two steps are the same as the steps listed in Scenario 1.
Note: Once the change is approved, the system will let anyone who texts your old Text-to-Church number know that the number has changed and to use the provided church office number instead. This notification will be available for 30 days.
If the sign up process is only partially complete, go to Communicate > Text-to-Church Central and follow instructions to complete the process. For example this message appears if the Letter of Authorization is still needed.