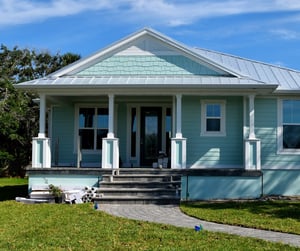 I was so encouraged by this email from Kelly, a church admin assistant, in response to How we help the church be the church.
"Thanks for all of your help during this time. We have had two families already connect using the set-up in Churchteams. One from our church and the other is un-churched. They happen to live right across the street from one another and hooked up after seeing the link on FB. Thank you for all of your help in getting our church ready for serving our community during these difficult times."
Here are some of the other things we've heard, seen, and thought of this past week that might be helpful to you as well.
Cancel volunteer reminders. Be sure to disable reminders for already scheduled volunteers by going to the group / team, click on the blue Volunteer button and Red X to remove the schedule.

Online Giving

. It was a record week for setting up online giving. Online income for our churches has gone through the roof. That is great news for paying staff and keeping the lights on. If you don't have Churchteams giving setup yet or are paying too much with another provider, contact us.

Registrations to match needs to resources.

The quote above referenced the blog from Sunday March 15 on How we help the church be the church. Check it out again or for the first time.
Use Mapping to connect people. The SP at one church wanted a list of all their at-risk people, 55 and over. Their ChMS point person created a map instead that was even more useful than a list. See Reports > Members > Map of individuals. Then filter by any group or member attribute.
Combine registrations and maps. Use the Map report to map people in your Needs group then make assignments by geography. See the last part of How we help the church be the church for connecting details.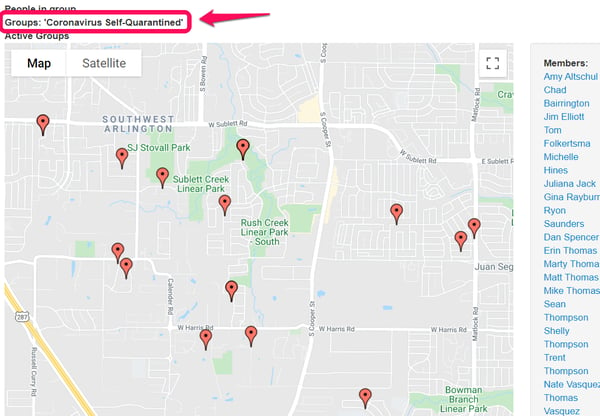 As the sickness and death toll from this virus continues to grow, our legacy will be the stories of lives changed by neighbors loving God by loving their neighbors.
"And you must love the Lord your God with all your heart, all your soul, all your mind, and all your strength. The second is equally important: 'Love your neighbor as yourself. No other commandment is greater than these." Mark 12:30-31
It's working!!