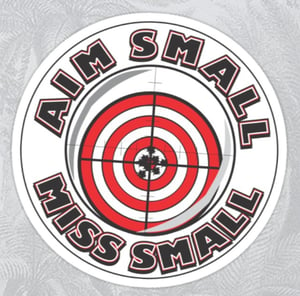 Last fall I started a blog series on Small Groups called Aim Small. My hope with this series is to bring together our best learnings about managing small groups that make disciples.
In the last post, I showed you how attendance helps you recognize the trust level in your groups. Like heat is vital to baking bread, so trust is essential to authentic relationships.
The problem with attendance is thinking that it is a way to measure the ingredients that go into discipleship. But, the ingredients of discipleship are things like prayer, time in the word, obedience, faith, giving, serving, witnessing, character development, commitment to community and more. That is why we developed the Growthfinder Discipleship Assessment.
We know that HOW discipleship is communicated varies from church to church, so we built Growthfinder to be customizable. That way a church can use their 4 B's, 3 C's, 4 E's, 5 purposes, or Core Values as the outline of the assessment. This helps you keep your messaging consistent if you want. But we do provide 4 default categories to start from.
Character
Knowledge
Perspective (Vision)
Skills
By default there are 12 subcategories (also customizable) underneath each of these. Here are a few examples for each category.
Character - Compassion, Generosity, Integrity, Love, Joy, Patience, Teachable.
Knowledge - God, Humanity, Jesus, Salvation, Bible, Holy Spirit, Sin, Eternity.
Perspective - Faith, Hope, Grace, Family, God's Will, Authority, Identity, Missions.
Skills - Bible Reading, Application, Gospel Presentation, Leadership, Worship.
Each of these subcategories has a question (also customizable) related to it and links for further resources. Often people change the main categories then use a majority of the subcategories and questions.
Growthfinder Briefing - February 6, 2020 at 12 Eastern / 11 Central
Once the assessment is developed, emails are pushed out to group members or the entire church. With a single click from the email they are logged in and on the page to rate themselves on a 1 to 10 scale for each question. When they are done, they are shown how they scored and given the opportunity to select 4 areas to further develop. This data is collected in Churchteams and a personal report is sent back to the respondent.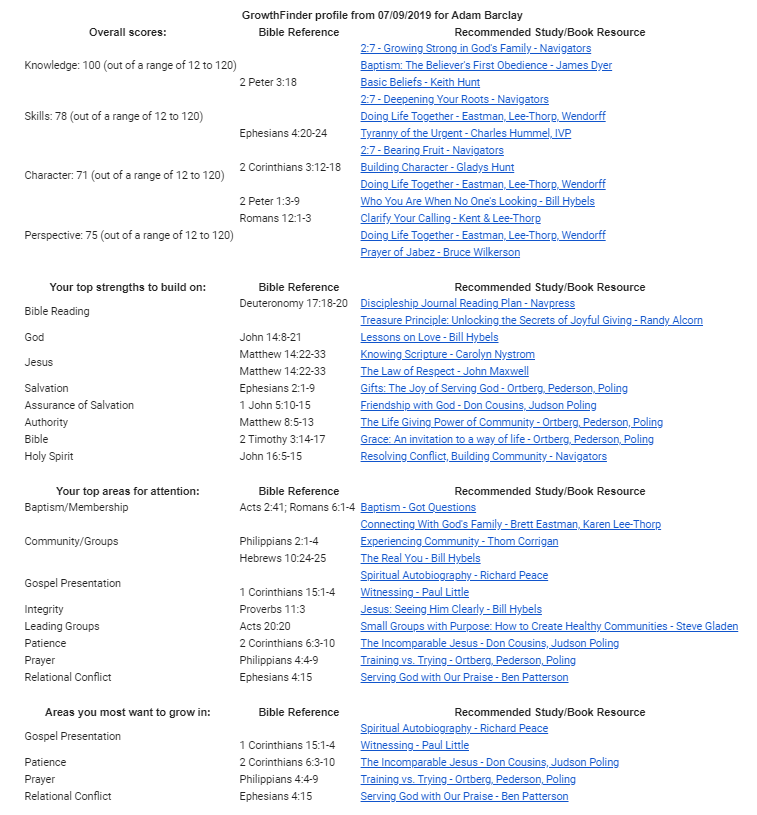 Because the data for each individual is kept in the database, you can run a summary report for each group or for the church as a whole.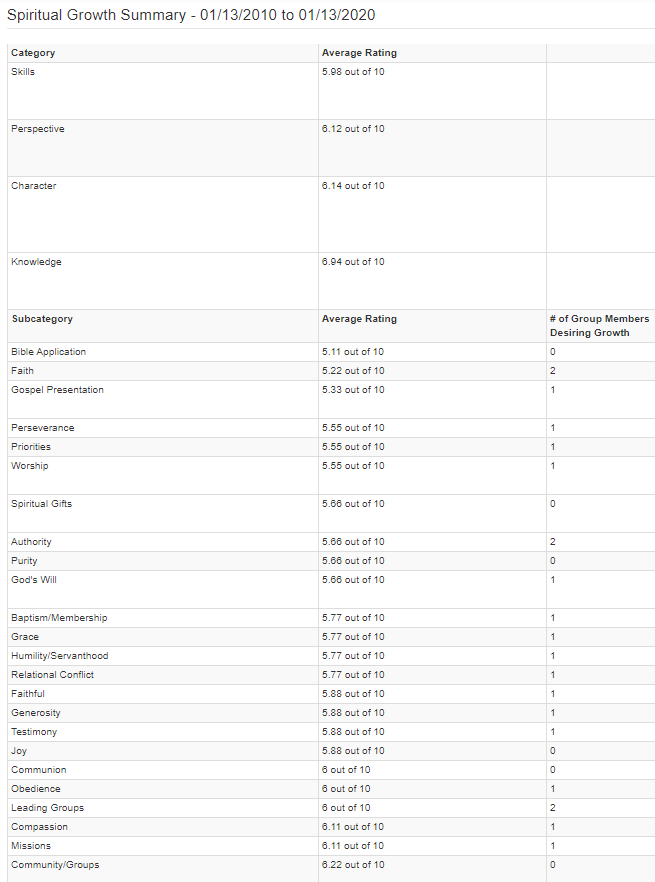 Here are four ways this tool has been used.
Mentors with their protege's.
Group leaders with their group.
Group pastors with their ministry.
Senior pastors with their preaching schedule.
This is a very powerful assessment tool but was developed in the early 2000s for the purpose of discipleship evaluation. Some of the default resources are dated, but the discipleship ingredients come from scripture and are always applicable. You can customize any of these.
If you are not a Churchteams client hopefully this post will help you think about the relationship between environment and ingredients and ways to measure both in discipleship.
If you are a client, you can find a Growthfinder link underneath the settings gear icon (top right). There are a couple of videos there to walk you through how to set up Growthfinder, but if you are interested in a further discussion, join me for a ...
Growthfinder Briefing - February 6, 2020 at 12 Eastern / 11 Central