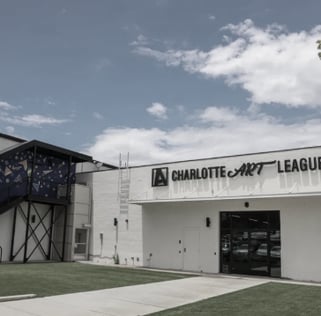 We are one of the sponsors for the Church Communicator's Conference October 2-5, 2023. It is going to be at an Art Museum in Charlotte, NC.
It's not like any conference we've sponsored before, but very much inline with the direction we are headed as a church communication platform.
First, I'd like to invite you to join us at the event if you can.
Secondly, I'd like you to hear from the brains behind the event, Barbara Carneiro. She has become a real friend to Churchteams and we look forward to being part of what she is doing with this conference.
---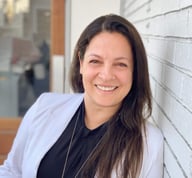 "I did not know about that event!"
Have you ever heard that from a church member?
And you know it's been on the website, on the slides, on the newsletters and probably a few more places, but somehow some people managed to miss it.
We can blame it on attention span. We can blame it on lack of attention all together. But I have some news for you.
It could be that you are over communicating.
We've all heard about the information age but that age now feels more like an avalanche heading towards us.
The amount of content created by humans, now added to the amount of content generated by AI, constitutes an impossible amount to digest.
Ponder it for a minute. You will never catch up on the books, movies, TV shows and Youtube channels out there. Ever.
And our poor human brains are not just craving rest, they are starting strikes.
It is because of the overwhelming amount of information coming our way that our brains are just shutting down.
Picture this. Every time your brain is exposed to something
—a
piece of advertisement, a website, a social media post— it will automatically ask a variation of these questions:
What is this?

Who is it for?

What do I get?
This happens in a split second. So much so, you are not even aware it's happening. The problem is, it's in fact happening all the time
—in
a fraction of a second— over and over and over again.
Your brain is on auto-pilot and it never stops for gas.
Adding information to many channels and a lot of detail about those events, each with a different call to action might be what's causing people to make your information invisible to their eyes.
The brain just zones out. For rest.
If they need to learn the parking lot layout, and speak to Ms. Jane for the breakfast, and where to carpool, and what number to text for the Bible study, and which door to use for the weekly prayer time; you are creating the problem.
One way churches are overcoming this challenge is by creating a centralized place for all of those calls to action.
At the end of the day you want to give them one place to look. One thing to do.
Learn to guide people to one place for info and registration. Generally that's a certain page on your website. Then use your other tools to get them there.
Achieving this may seem hard but picture this scenario:
Your bulletin shows the next 3 events that apply to the whole church and then has a link or QR code to the hub (that special page on your website)

Your signage takes people to the hub.
Your newsletter shows the next 3 events and again, a link to hub page.
Your announcements on Sunday focus on telling them about the next 3 - 5 events but don't give all the details, for details they have to go to the hub.
Have people text the word hub to your Text-to-Church (church office) number.
Members who use the App to give, manage their groups, events, and volunteer schedule click the hub link to see everything else.
This hub page is not an events page. Because at times what you want them to do is not register for an event.
For example, it could be a notice about an upcoming service change. It could be a place for people to ask for prayer requests.
Your hub page lives on your website but it's not your home page. Reminder, the home page is for the first time visitor. The hub is for next steps.
You can use Text-to-Church and the Member App for those who prefer each to be redirected to the same information or registration page.
It will no longer be complex to manage your church communication. You can give people the option to use their browser (QR code), text a keyword, or an app.
They will choose based on their preferences and engagement level in your church. But everything is managed in one place.
Rather than trying to convince people to use one particular channel, let them use what they already know or prefer. But, keep your life as a church communicator sane by housing the message in one place.
That makes sure that by whatever path, everyone is seeing and hearing the same thing.
So let's remove the noise, shall we? The world is noisy enough.