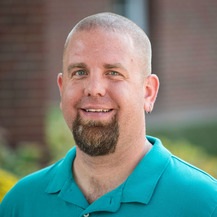 Thank you to Bruce Droogsma from Wayzata Free Church in Plymouth, MN for coming to the User's Gathering and writitng this blog summary for his group.
Event Registration is one of the first experiences with Churchteams that new and irregular attenders will have. So, it is important to streamline the form and process as much as possible. At the Users Gathering we discussed how to best use the redirection option at the end of registration.
Most of the time people leave the Registration Completion Options blank but it really is a powerful tool. Leaving it blank will take people back to your web pate. But here are some great examples of ways to use that feature to gain even more from their registration.
Use it to register for childcare. Let's say you have a bible study that has a childcare option. Create two groups, one for the Bible Study small group and one for the childcare. When you setup the registration for the group you can opt to have it redirect to the childcare group so that people can register their kids immediately after registering themselves.
Use it to take people to a registration page. Build a page on your website that is a list of available registrations (youth camp, VBS, missions trip, service day, etc.). Then use the redirect option to have ALL of your groups go back to this page once they are done registering. It is a great way to catch people who are signing up and encourage them to also sign up for that "other" event that applies to them or their family while it is convenient. You can even combine the first suggestion on childcare with this one by setting up the childcare group to redirect back to this page. This way, a family signs their kid up for VBS and then is redirected to a page and can see the other things. "Oh, they have a bible study this summer for moms, that fits me, I should sign up while I'm here."
Use it to take prayer requests or other notes. When you add this option to registration, the system will automatically add at the bottom of the form a multi-line text box with the name of that note.
Use it to send volunteers a background check form. This was added for group registrations recruiting volunteers. When the volunteer registers, it will automatically send her the form to do a background check.
Best Practice For Managing Custom Attributes:
A couple of churches were discussing the challenge they were having managing many attributes on their list. To solve this, our church created a standard pool of attributes. This is a basic list of attributes that we have used in the past and tend to use on a recurring basis. Note: you will want to make sure these are not already included a regular member attributes. Duplicating member and registration attributes can be more confusing than helpful.
Then, if another ministry specific attribute is needed we simply title it in such a way that we know exactly which group is using it like "What rooming options would you like for the women's retreat?" This way, when I look through the list I can quickly verify who is using which attribute. Once women's retreat is done, we can re-purpose the attribute "What rooming options would you like for the men's retreat" with new prices and options, or delete it altogether.
Staff and key volunteers know that if they ask for information that they would like to keep they need to either ask me to save it as a part of our standard pool of attributes or save it themselves. Most years the prices and options change and we have to redo it anyway. This keeps you from having ten attributes all named "housing options" or "childcare."
If you didn't know, CT has a number next to each attribute on the attributes page that show how many (and if you click on it, which ones) groups are using a given attribute which is another way to track attributes.