The team has been busy the past few months adding a number of items that you may have already seen and not realized. For power users, take a moment to review these 12 items, all of which sharpen your Churchteams experience.
My guess is that most of you will especially appreciate the new pinned attributes. Third on this list.
From Search to Add Member: If you see "No matches found" when searching, you can click Members then Add Member and the sytem will copy the name to start your new entry.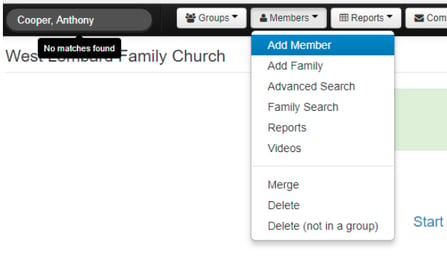 Copied to:

Save Report: Prior calendar year added as a dynamic date. Great for statements and annual reports!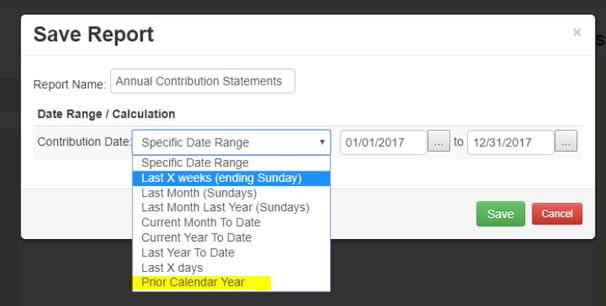 Pinned Attributes: Save any member attribute above the "Custom Attribute" dropdown on the member profile page by going to Settings / Members / Pinned Attributes.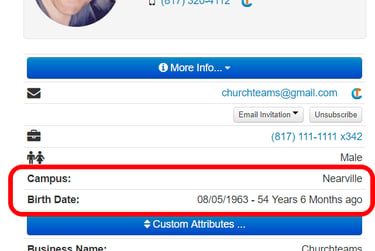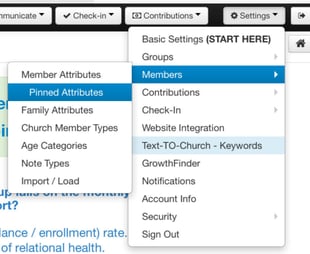 ACH Transaction Failures: ACH transactions that are initially accepted but later rejected are now automatically deleted from the donor's record. (This used to be difficult to reconcile.) The donor and church are automatically notified of this reversal.
Volunteer Responses: Added summary of responses to volunteer schedule.
Merge Report: Added birthdate to help identify duplicate members, especially adults and children with the same name.

Text-To-Me Directory: Now only people in the directory will be able to see the directory using Text-To-Me. This is based on Church Member Type (Settings / Members / Church Member Types).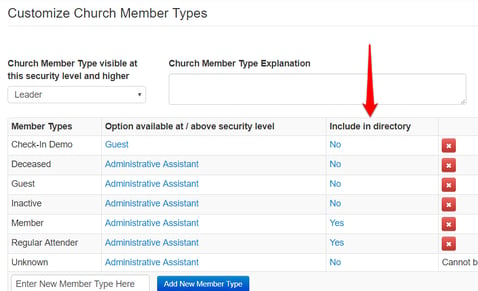 Volunteer and RSVP Invites: It is now optional to allow invitees to view the team from their invitation.

Birthdate, filter by age range: See a member listing, map, email, etc. based on the age in years of people. No longer have to calculate based on actual birthdate. The report will provide actual birthdate ranges.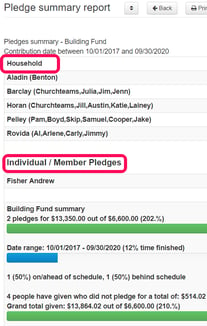 Pledge Summary Report: The pledge summary report now combines the summaries for both household and member pledges. They are listed separately, but the totals on the bottom are combined. In general, our recommendation is to track pledges at the household / family level. But, you have flexibility to do it either way.
Evite to update personal information. When you choose this report, we've added an option to send to link to the Text-To-Me page that includes a link to update personal information.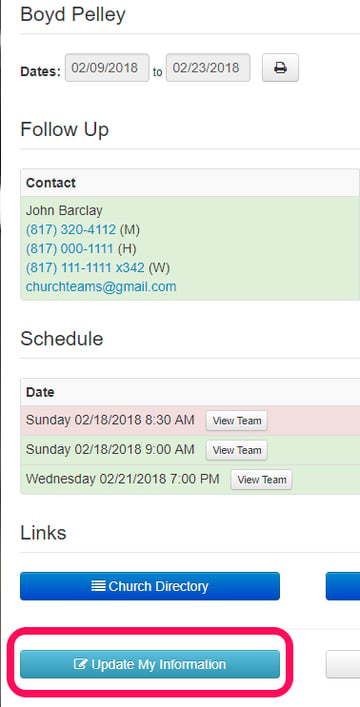 Custom Name / Address 1 Field for Statements: For people who need a customized name for their statements (i.e. something other than the default), create a Member Attribute (Settings / Member / Member Attributes) as a text field for the preferred name. Then, go to Settings / Contributions / Options to assign this attribute as the Custon Name: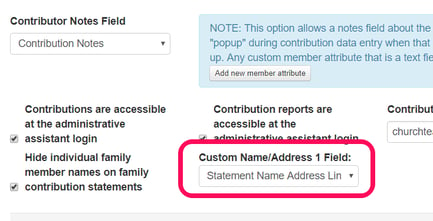 When you run statements, select this attribute. The system will use this customized name attribute to overwrite the default for any family or member that has text in the member attribute.