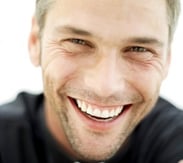 In the last blog I shared ideas on how to best use our church database to recruit volunteers. This is a huge effort for many church staff every late summer and early fall. But, the rest of the year is about helping these volunteers thrive and succeed in their ministry. Here are some ideas on how to use Churchteams to help you make sure your volunteers have as positive an experience as possible.
Training Volunteers
Create a group for volunteers to register for the training. Then go to registration settings to create the registration form. Include a key word for text to register. If you have all their information, simply ask for name and email.
Email and/or text the link from your volunteer group. Also, consider using the text to register feature and encourage them to text the keyword to register for this event using their church text number. This is the same number they will use for text to give, text worship attendance, and, soon, text to check-in. If the system already has their information, they will simply get a confirmation text back.
As people register, use the group features to communicate with everyone who is planning to attend. Send them materials and reminders.
Once they've completed the training, check the box by their names in the group, then click Action and Remove them from the group. If there is another training they are now qualified for, then Transfer them to that training group. If you want to benchmark their date of completion in their member profile, select Mass Change when you click the Action button and change that attribute for everyone at once.
Setting up your volunteer schedule.
Once you have created your volunteer team, click the blue Edit button, then Volunteer Schedule.
You can schedule teams at any frequency you want. Examples: 1st week every month,

1st and 3rd weeks,

one month on and one month off.
Select the people you want to serve. You can check the box to send only reminders to them if they know when they are supposed to serve. Or, you can create an email / text to invite them to accept or decline an invitation to serve.
If you email / text an invitation, they will have a link in both their email and their text to click. This link takes them to their page in Churchteams to accept or decline the invitation.
When they accept or decline, the team leader will be notified.
The system will automatically send reminders to them 6 days and 1 day before they are to serve at the exact time they are scheduled to serve. You can customize the # of days before that you want the reminders to go to them. These are both sent as email and text as well.
There are several other options related to volunteer scheduling, but these are the basics.
A few other resources to help volunteers thrive.
Send them the background check form. We are integrated with Protect My Ministry and have made it easy to send a volunteer a form that they just fill out and submit. The response from Protect My Ministry is automatically attached to their member profile record for quick access by group and financial admins. We recommend adding a custom attribute for the date of their background check. You can use this to discover and redo old background checks.
Build teams by spiritual gifts. You can send out an email for volunteers to update their information and include a link to a spiritual gifts inventory of your choosing. Then instruct them to click the link provide to update their gifts in the database. Include spiritual gifts as a column on your team's Group Members-View so that you can view these every time you're in the group.
Use notes to help you track interactions. Be intentional in your time with volunteers to help them have a great experience. Ask them about their experience, then make a note of it and include a reminder for yourself to follow up with them.
Finding the best ministry fit for volunteers is often a trial and error process. If you use the tools in the database to engage and follow up with volunteers, you will be able to help them find the place of ministry that they really enjoy. The result is greater joy in serving, an energized culture and greater retention of volunteers.