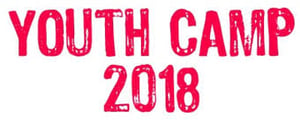 The highlight of the youth ministry year is often that week everyone gets on a bus to go sleep in a cabin, play lots of games, and learn more about what it means to follow Jesus as a teenager. Lives are changed forever at youth camp.
But it doesn't just happen. It takes work to pull it off. Churchteams can't do everything for you. Stuff like reserving the camp and transportation, planning for music and speakers, and setting up the daily schedule are outside of our parameters. But we can help you with all things related to people data in the context of your church database. Here's how.
Start by creating your "Youth Camp" group/event and registration. If you are doing multiple camps in a year, create a group for each one. This video will show you in detail how to set up a Youth Camp registration.
After you've set up the full user-experience, it's time to get the word out. You can copy the link in the green zone at the top of the page and put it on your website, facebook page or anywhere else.
Perhaps the best way to register students is to give them your Text-To-Church number and the Youth Camp keyword you created. Then, they'll just send a text to register for camp and even pay their deposit.
As people register, the group itself becomes your dashboard for managing everything about the event. This includes:
Email and/or text everyone in the group.
See all registration attributes.
Take and edit payments.
Push out a payment reminder email.
Take attendance if needed.
Run any report you want on the group.
Email or text parents. (From within the group, click the blue reports button, then other reports
Every year camp becomes a benchmark point in thousands of teenagers stories. My wife and many friends gave their lives to Christ at youth camp. It does take a lot of work, but it's worth all the time you invest in it. Thanks for the privilege of being a partner with you in changing lives for Jesus!