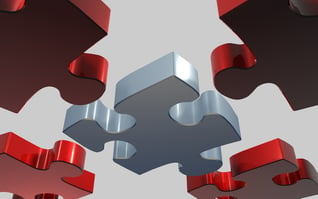 People typically think of solving the problem of scheduling when they consider software for volunteers. In this third and final post of this series on volunteers, we're going to focus specifically on this, most complex , step of the volunteer system.
The best way to solve a problem is to define it. Here are the seven problems and how scheduling software solves them. It's actually pretty complex.
Availability. Through the prospect and volunteer (train) stages of your volunteer system, you identified and placed volunteers on specific teams that may have been defined by when they serve. Third grade at the 10:00 service for instance. However, even the most faithful volunteers will miss for vacations or other reasons. Scheduling software provides a way to allow them to block out dates they know they will be gone so that the scheduler can prepare ahead of time for absences.
Invitation. Sometimes volunteer teams know when they serve and just need reminders. In other instances, staff need to ask volunteers if they can serve at a certain time. Sending individual emails and texts manually is time-consuming. Sending them in bulk is impersonal. Scheduling software automatically personalizes invitations for people to accept or decline a serving opportunity.
Responses. When an invitation is sent, you will lose a high percentage of responses if you ask people to create an account or login to something. Everywhere else they just click a link in the email or text to respond. Scheduling software makes it exactly that easy for them.
Reminders. Once the team is set and ready to go, manually sending them a text or email reminder is tedious. Scheduling software takes care of this automatically.
Substitues. The staff person involved may want to receive absence notifications and get substitutes themselves if the team is small. But, if you are managing a larger team or multiple teams of volunteers the stress level of finding substitutes can be through the roof, especially on Saturday afternoons and evenings. Scheduling software provides a way for volunteers to choose to see a list of subs or even be required to contact their own replacement.
Role conflicts. It's often said that 20% of the people do 80% of the work. This means your 20% faithful volunteers are often serving on multiple teams and/or in multiple roles. If they are scheduled for roles that overlap, they will be confused and something is going to fall through the cracks. Scheduling software is programmed to recognize and highlight conflicts like these ahead of time.
Roster. Scheduling all the teams for a service at the same time will help you avoid many of the above problems that can occur if team leaders are responsible for their individual teams. Scheduling software provides communication and a clear online or print out roster of who you can expect to serve.
We've covered a lot on volunteers in this three week blog series. Now, we're going to take it live by inviting you to join us for a briefing on volunteers tomorrow afternoon. If you can't make that, watch the on-demand volunteers webinar at your convenience.