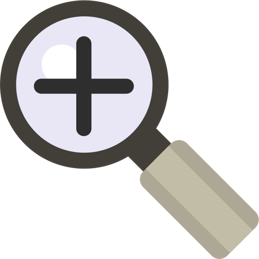 Last week I wrote about the reasons personal support matters to us. I mentioned that it helps us with research and allows us to live out the Golden Rule to "do unto others as you would want them to do to you". This week's blog details how we've lived these principles out the past few months. Bullet points by area of tweaks and upgrades the past several months. Almost all because of client needs and ideas.
Membership
Addition of an auto complete address feature to the member entry, family update page, the group entry page and the registration page. Rather than doing just a state list or city/state lookup via zip, you start typing an address and the system will look for matching addresses nearby based on your IP address. Address not found in the system can be added manually. This will help prevent bad addresses from coming into the system.
An explanation of our member merge logic was added to the merge page along with another option to help manage duplicates.
Added sort by name functionality to the custom attribute definition pages for member, family and registration custom attributes. Click the attribute name column header.
Registration
For group registrations using the prayer request option, the actual prayer request will now be included in the registration email that goes to the leaders and in the reply to email for the prayer request group.
For group registrations using the prayer request option, the default confirmation email to the person giving their prayer request is suppressed. So, the best practice is to add a custom completion message thanking them for their prayer request. The default completion message says they will get a confirmation email which isn't the case now.
We added a registration Start Date and Time to the Registration Settings page. These are not required and 12:00 am is the default if empty.
If an event is not yet open for registration based on this start date, there will be a "Registration opens (date and time)" message highlighted in red on the Browse Groups page.
The system already has a message if the event was full or the registration time period had ended.
Email
Internal change to help remove duplicate emails when sending out a mass email to better address people with multiple email addresses.
Added a new feature that will let you cancel scheduled email and text messages. You will find the option in the Communicate menu.
Volunteers
There is an option on the volunteer schedule page to email people scheduled to serve. The email sent out now includes the big green button so that individuals can respond to these emails like they do the request and reminder emails. You can also add attachments to these emails. Great for sending schedules, chord charts, etc.
There is now a Reminder Message button on the volunteer schedule page that allows you to customize the reminder message that goes out to volunteers. Great for custom messages you want to include in the automated reminder emails and texts.
Added a Do Not Send Invitation that assumes everyone scheduled will serve. Reminder emails will still be sent.
Online Giving
The Online Deposit Reconciliation report now reflects negative amount entries for contributions and registrations that have been refunded. These will also automatically be assigned to the batch of the original donation.
You can now edit the first recurring contribution to be scheduled at a later date rather than having to be taken out immediately.
Reports
Export files are now directly downloaded to your desktop instead of having to be emailed to you as an attachment. This effects these reports: Groups-Export Attendance, Groups-Export Group members, Members-Export people, and Contributions-Contribution Export.
We added average attendance numbers to the Attendance Summary report so now you can get that without pasting it into Excel to do the calculation.
Account Info
You can now select your organization's state and mapping country code from drop down lists.
You can now control the option to display inactive groups in the search results in your search bar. You will find the option in Settings > Account Info in a new section called Search Options.
Group mapping. Multiple groups listed at the same location (like your church) are now all listed in a pop-up when you click on a single pin on a map.
Coach area groups listing now includes leader mobile and work phone numbers.
We really do want to serve the lord with excellence by serving our clients with excellence. Got more ideas? Let us know. And, sneak peak for those who read this far ... We're about to roll out a major, game-changing upgrade to online and text to give! You're going to love this.