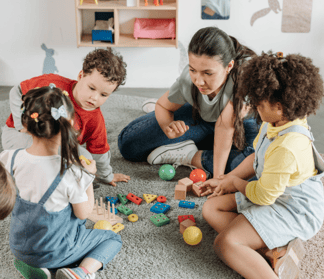 Churches often struggle to provide ways for youth camp, preschool, mission trips, and other event participants to pay over time. They end up using a spreadsheet or notebook to track payments. But, the most time intensive part is having to contact people who forget to pay their balance.
At first glance, it seems like there ought to be a way to use recurring donations to help with this. But registrations require specific payment amounts, donations do not. So, this isn't a good work around.
To help with this problem, we developed a reminder in our registration feature that will email texts and emails with details of what someone owes. It includes a button to make a payment.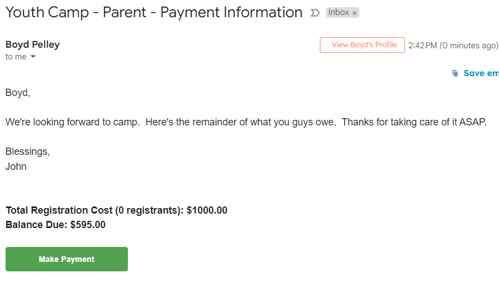 This has worked well, but it requires action on the part of the recipient every time to choose an amount and make a payment.
We are excited to announce that we just released a better solution for setting up recurring payments for registrations. This new solution allows you to customize and then automate a payment plan. It looks like this on mobile. Notice the required deposit and then option to make automatic payments.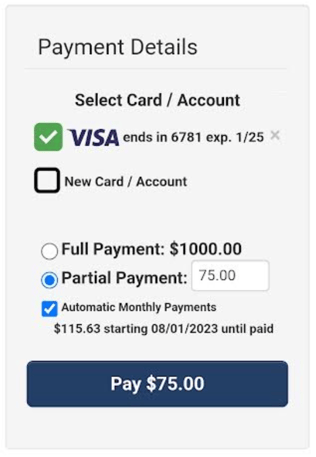 When pastors or staff are in registration settings, they customize the various options including deposit and number of automatic payments.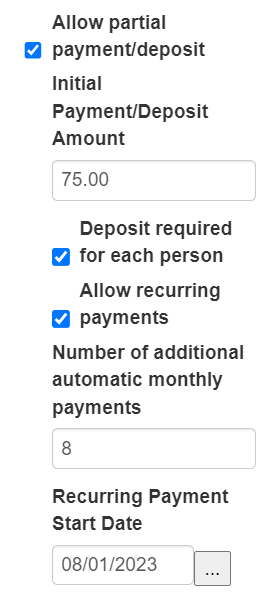 Finally, not only does this new ability for automatic payments apply to registrations, but we extended it to our fundraising feature as well. This means that you can set up a registration for a missionary or similar fundraising project and allow the donor to set up a recurring donation to the person, event, or organization that they registered to give to.