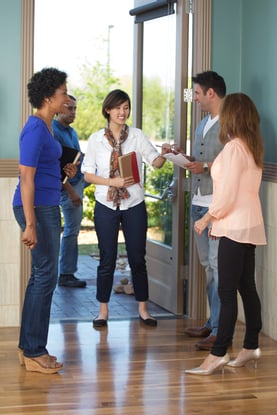 Six years ago we released an initial version of our volunteer scheduling feature. It has been updated many times since then, but nothing like we are rolling out tonight. Tonight's release of SERVICE VOLUNTEERS fills in the gaps to elevate this feature to the very top tier in the industry.
Our Volunteers feature lets you create a group and then schedule that team to serve. With SERVICE VOLUNTEERS you create Templates made up of all the groups serving during a given service.
Using the template you can schedule volunteers across all teams, see blocked out dates, potential conflicts, email or text everyone, and choose from 3 options for volunteers to get their own substitutes.
Depending on your size and needs, your SERVICE VOLUNTEERS Templates might include:
Sunday Morning Worship
Sunday Morning Children's Ministry
Wednesday Evening On-Campus
Special Events
Initially, you will need to invest some time to create the templates. But, once those are done the templates themselves will do the bulk of the work of creating schedules and communicating with volunteers for you.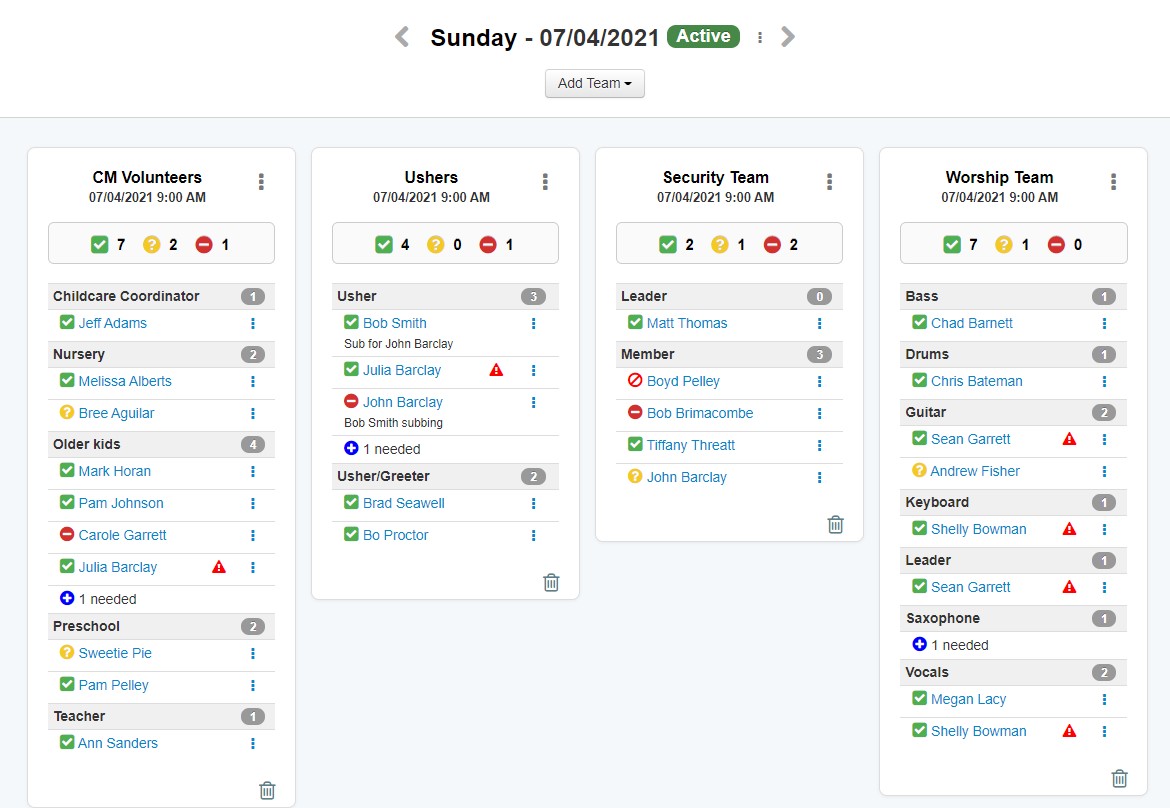 Here is a quick list of the upgrades themselves.
Multi-team scheduling for an entire service or experience.
Templates for services with teams and # of positions needed per role.
Multiple roles allowed for one person within a schedule.
Draft mode while developing the schedule. Wait to send invitations until finalized.
Blockout dates with optional reason.
Report for seeing Blockout dates within a range.
Potential conflicts, including block outs, display when adding people to a schedule.
Volunteer can enter a Reason when they Decline an opportunity.
Set some volunteers as confirmed within the same schedule where others will be invited to accept or decline.
Consolidate invitations not only across multiple teams (in one service schedule) but to combine the send/invite for multiple service schedules reducing the number of emails and text messages sent to volunteers.
Copy previous Service (with all schedules) to a future draft.
Substitute options include: Contact Info Only, Self Sub Allowed, Self Sub Required.
High level summary of remaining spots open within a service and if Conflicts exist.
Options to communicate with all volunteers at a Service level (Accepted, Not Responded, or Everyone). Re-send invitations to all who have not responded.

Edit a role for a person after the fact rather than having to remove and re-add them.
If you are a client, here is a Knowledge Base Article that will walk you through the steps to setup the template.
Note: This release will have no impact on groups / teams that you already have scheduled. Those schedules will work as normal. The layout of the Volunteer page within the group has changed, but the functionality has not.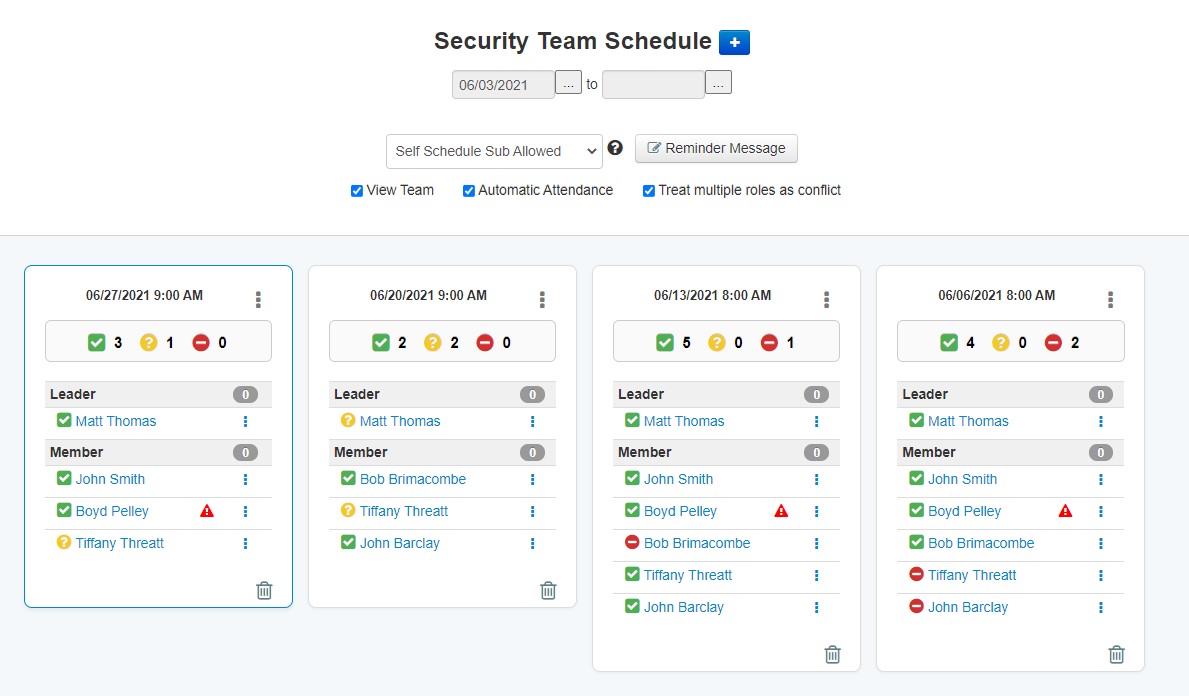 If you are reading this during the first two weeks of the rollout, you are invited to join our team for one of several VOLUNTEER SERVICE Briefings.
If you are not a client and looking for a compelling and affordable Volunteer Scheduling software, start a 30 Day Free Trial. You will have access to our many other features. Just use one or as many as you want.