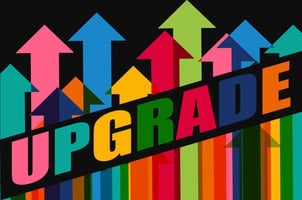 Another huge benefit of the Roundtables that we've been doing the past couple of months has been the amazing ideas for upgrades and tweaks we've gotten as we interact with our most engaged users.
Many of the upgrades in this post came from that environment. Some came directly through support. All of them are a picture of our commitment to build the best software for churches in the context of community.
Here is the short list. Click on any of them to scroll quickly to the description and related image.
1. Member attribute description field. Notice the pull to extend in the bottom right hand corner. This will give you more room to see your description. Line breaks are honored for text, date and dropdown fields that show as hovers.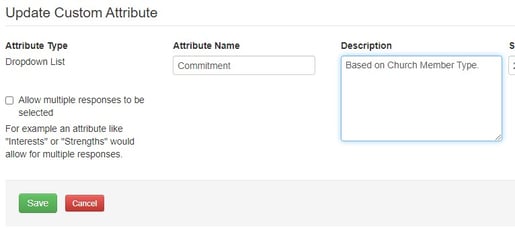 2. Group access through Text-to-Me.
We added an upgrade that allows anyone marked yes to "Completes Meeting Reports" to have access to that group on the
Text-to-Me page
. This applies only to groups that are visible at the leader level or lower. Previously only those marked as leaders had this access. Now you can change a person's group role to something other than leader and mark that they complete meeting reports so that they have access to the group but don't receive leader notifications.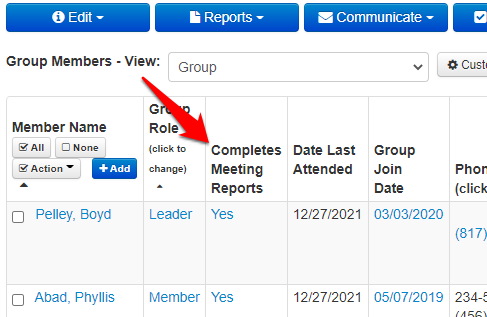 3. Original note added to follow-up page.
Follow up reminders received via text or email now take you to a note page that includes the original note information and a link to the member's profile page for quick access.

4. Filter for donors with an active recurring contribution.
The recent
Cover Fees
release created a desire to communicate with recurring donors. This filter allows you to email, text, list or run any other report filtered by recurring donors.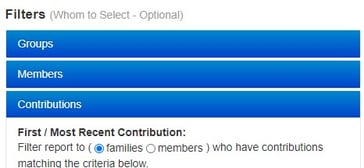 5. Customize registration confirmation text.
Text-to-Church clients can now customize the message registrants receive after they send a text to register for anything. If left blank, the default "Thank you for registering ..." will continue to be sent. You can also check "Don't Send" to keep a confirmation text from being sent. This latter option is helpful to keep all texts sent through a workflow organized within the workflow.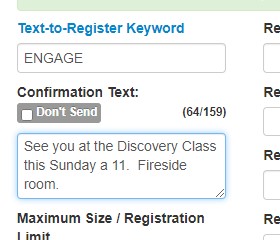 6. Refund button on contribution list page. We added the option for Financial Administrators to initiate an online giving refund from Member's Profile page > More Info > Contributions. You can still click the blue Online Account button to get to the Giving Portal page to do a refund. This just makes it less confusing and one step easier.

8. Group join date filter. One of the requests after our Scheduled reports release was to automate a list of people who joined a group in the past few days, week or month to be sent to the appropriate pastor. We had a similar report but added this new option to filter specifically on the most recent, active join date for a current group member. It will NOT filter for a join date for someone no longer in that group.