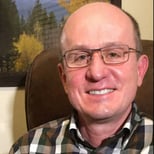 We've been thinking a lot about pricing lately. One of my favorite business blogs has been doing a series based on the book "Confessions of The Pricing Man: How Price Affects Everything". The author, Hermann Simon, talks about three basic strategies for pricing: Low, Premium, and Luxury. Each one has it's own strengths and challenges. We've struggled with this issue for a lot of years and have only adjusted our pricing twice. At a high level, this presses me to think about a really basic question. Is Church Management Software Worth the Money? Which begs the question, how much money? First, some thoughts about the value software brings to churches. Then, I'll relate this value to the 3 strategies.
I see church management software as the background server behind everything a church does that requires data on and personal interaction with people. For us, this includes:
Membership information
Assimilation tracking
Group management
Team-building
Volunteer scheduling
Website integration
Event registration
Contributions
Online-giving
Secure check-in
Email / text marketing
These features are absolutely fundamental to the life of a growing, healthy church and provide essential functions for church staff. But how much is it worth?
Low cost. By charging less, church software as a service is more accessible to smaller and financially challenged churches including churches in second and third world economies. It also enables churches to keep more of the money they are entrusted to steward. And, it requires the company to stay agile and lean to maximize the margin they have. The liability of this strategy is that is requires volume to scale and risks viability over time if not enough profit is generated to sustain it. Also, there's a market perception that low cost means lesser quality.
Premium cost. Normal and mid-market pricing has the advantage of not being seen as too expensive nor as too cheap. This is attractive to budget sensitive churches that want to make sure they get a quality service. It provides the company with more revenue with less volume providing greater margin for development and growth. The liability is that pricing limits accessibility to many churches. As the company adds staff and services, it typically becomes less agile and responsive.
Luxury cost. This price range provides a higher level of personalization and customization. This includes things like personalized development and coaching. It is expensive and there are wide margins built in. It is often reserved for the very largest churches who may even has developers on staff who work closely with the software company. The liability here is that this fewer churches are able or interested in this level of service and expense.
In the early days of Church software as a service, there was a lot of talk about the software being so useful it was worth the price of a church staff person. I do think that software well used does have that much value, especially today's software. But, I do not think that is the right perspective. We're in the business of serving churches. This is our ministry and calling. We need to make a profit to sustain and grow the business, but I'm not sure we are pleasing God when we purpose to live for profit rather than ministry. Proverbs 22:1 says,
A good name is more desirable than great riches; to be esteemed is better than silver or gold.
So, how much is church management software worth? It is worth making sure you are developing a good name as a church or company that cares for people and stewards God's resources well. That's how much.