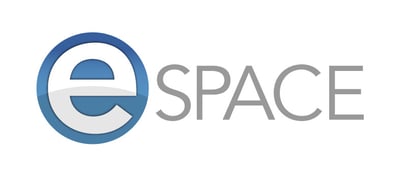 Calendars are a timely topic for the start of a new year. Here are a couple of blog posts I did on 3 Problems Calendars Help Solve and Using Google For Church Calendars. Though Google is helpful for many churches, we recognize that there are additional challenges and software possibilities for managing church facilities.
Our passion for helping churches make disciples drives our development. That's why we focus so laser-like on managing the people data and spiritual development process side of church management. So, to help with facilities, we are excited to announce our partnership with eSPACE, an innovative and leading edge facility management software.
You will still use Churchteams for event registration that includes payments, communication, attendance tracking, etc.. But, our partnership with eSPACE now gives you a place to manage your spaces (classrooms, fellowship halls, gym, open areas), resources (think chairs, tables, TVs) and services (coffee, food). And, don't miss next week's guest post on all the other amazing stuff they help you do with your facilities.
Here's how the process will work for you if you choose to take advantage of this exciting new partnership:
First - Create the event in eSPACE. This will make sure the space is available and permissions are granted for doing the event.
Second - The system connects eSPACE and Churchteams. When the event is created and approved, the integration will create a corresponding event (group) in Churchteams. Information brought over from eSPACE includes: Name of the event, Description, Day of the Week, Start Date and Maximum Size allowed for registration. Churchteams sends the registration link for the event back to the Public field in eSPACE.
Note: Churchteams will recognize and update any changes made to the event that are subsequently sent from eSPACE. But, for safety reasons it will not delete an event in Churchteams that has been deleted in eSPACE.
Third - Manage everything people related in Churchteams as usual. Note: you will want to go to the group/event in Churchteams and click the edit button to update the Group Profile so that the event is correctly assigned to the right ministry in Churchteams.
Fourth - Manage everything facilities related in eSPACE.
Click here to learn more about eSPACE. They have free trial and webinars just like we do. Oh, and you can see their pricing too! The integration is free as a service to Churchteams clients.
You can also go to Settings / Account Info to the Integration Settings Section to learn more and to link the two systems together.