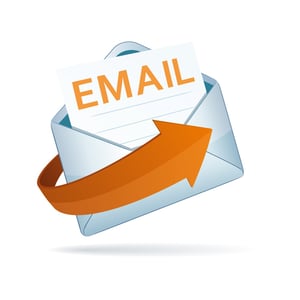 When used well, email templates can help your church's communication strategy in a couple of ways.
Uniform branding. Consistency in the look and feel of all emails that officially go out from the church helps build familiarity and confidence in church communication.
Staff time savings. Staff save time by creating templates for regularly used emails like follow up from connection cards. These can be set up to contain all the responses needed so that staff just edit out unneeded information.
If you've never thought about developing a communication strategy, here's a blog post from Orange that might be a good launching point.
Our desire as a Church Management Software is to provide you with integrated tools to enhance this strategy without you having to rely on third party vendors. That way the design and strategy side of communication can most easily integrate with the ever-changing data that connects you to people and relationships.
You can find and create templates under the Communicate button in the black navigation part at the top of the application. We released these templates many months ago, and h
ere are a few best practices we've discovered and recommend in using them.
Create new templates (WYSIWYG). Use the provided editor to create a What You See Is What You Get template. You can include logos, pictures and more.
Create new templates (HTML).

A great way to create a new template is to use an outside editor to build your email and copy the associated HTML from the editor to an email in Churchteams. On the page that allows you to edit/create an email in Churchteams, press the "HTML only" button and paste the HTML to the email. Sending a test email will let you verify the look on a mobile device.

Edit sample templates. The Sample Templates that we provide are set up to be responsive to mobile device viewing.

The structure that maintains that responsiveness can be broken if pieces are copied in from other sources. So, i

t is best to edit directly within the template (avoid copying from another source and then pasting into a template) and do a test send to a mobile device periodically to verify the responsiveness is still in place.
Most of all, after you spend the time to create a template, BE SURE TO SAVE IT! That way it will be available as a template for future use. You can even save future tweaks of the template in addition to or over-writing the initial template.