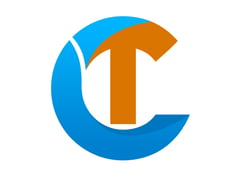 You just invested time and money in a Church software application. You enjoyed the conversation with the sales person and got a lot out of their implementation process. However, the congregation has been slow or limited in using it.
One of the benefits of bootstrapping our software, was a lot of hands-on experience interacting with and leading ministry while developing software. Over time, three insights emerged that guide our thinking about how to get church visitors and volunteers to use church software. Do you resonate with these?
Go where people already are. If you want people to respond to something, put it right in front of them. If you make them download something or go somewhere new, you will lose a high percentage of your potential response. Constant repetition helps, but instead of promoting software, why not give them the opportunity to respond right from email, text, Facebook, Twitter, other social sites they like or from your website.
Don't make them login. People hate remembering usernames and passwords. To update personal information, accept an invitation to serve, or complete a meeting report in Churchteams; volunteers get an email or text (for serving). Since each email or text is individualized, we add in a unique link directly to their page in the database. And, instead of logging in to register for anything, create a form and put it or a link to it on your website. When they complete the form, the software finds them in the database and places them in the class or event they registered for. (BTW, this provides the same type of security all systems use for "Forgot Password".)
Make it so simple, they won't need training. You may want to introduce the idea of what you are doing with the software, but we've learned to make it so simple that it's obvious to the visitor or volunteer what they need to do. Click here or fill out that form. They understand that.
Video Showing How We Get Small Group Leaders to use software
If it's true that the output of a system will never exceed its input. Then, the most important part of software development is how to get the input you need. We had to confront traditional assumptions of software access over a decade ago. These three guidelines are our secret to helping you get your church members to use our church management software.