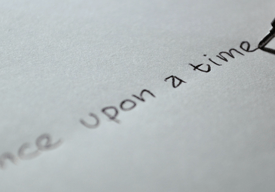 We get asked about how Churchteams helps with worship service planning all the time. Obviously, this is because software platforms like Planning Center Online were built to help churches plan for worship, and they are comparing us to them.
Our story is different. We built Churchteams to help churches manage the disciple-making and team-building side of ministry.
When we decided to expand our software scope beyond small groups well over a decade ago, we chose to begin by building the features churches need that focus on people. That is a natural, consistent extension of our passion and calling.
Giving, check-in, event registration, and communication tools like email, text, website integration, and workflow automation have been our priorities. We've built each of these not as simple place-holders, but as best-of-class level features. The benefit is the familiarity, and synergy of working together in one system.
When it came to service planning, the priority from our perspective has been on helping to identify, recruit, train, place, schedule, and care for volunteers. This is the people side of worship planning. We do a great job with these.
However, we get the worship planner perspective as well. We acknowlege that it is more convenient to link people to the order of service than it is to build the worship order and then have to schedule volunteers separately in another system.
Choosing to schedule volunteers in worship planning software is more convenient. Scheduling volunteers in Churchteams as the single source of people data is more integrated. Both ways have merit.
We will eventually build worship service planning as a fully integrated part of our solution. That will require us to manage data like music, service elements, scripture passages, presentation integration, and more.
For now, though, we plan on continuing to build tools that make sure you are able reach, disciple, release, and care for your people with excellence. Why? Because that's our story.