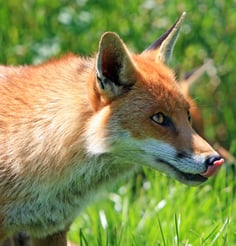 For most of us, a new year represents an opportunity to identify any potentially harmful habits that have crept into our life and purpose to do something about them. You know, habits like eating, exercising and daily time in the Word. The Bible calls them "little foxes that spoil the vineyard."
In the same way, an organization has a way of creeping toward sloppy software habits - many times for good reasons. For example, we have had one software to help us host videos and another one to manage marketing for many years. Early last year, we found a software that excels at automated webinars. We started using it to learn how to effectively automate our webinars. A few months ago, we realized we could do the same thing by combining features we already have with our video and marketing software. So, last week we built the required landing pages and went from 3 back to 2 software applications. (See the results by clicking the links on our Webinar page.) It felt like we lost 10 pounds.
Software creep happens in churches too. If you're reading this, you might suspect it is happening at your church. But, how would you identify it. Here is a list of symptoms from most to least important to help you diagnose whether or not your church is experiencing software creep.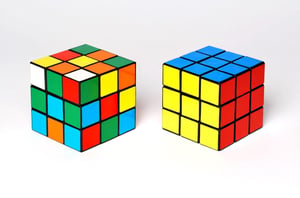 Same problem, different solutions. Staff are using different software applications to solve the same problems in different ministry areas. Example: Different ministries use Wufu, Formstack, Event Registration, Website forms and Database forms to register people for whatever they are doing. These may not seem like a big deal initially. After all isn't getting things done the goal? And, don't you want your team to have autonomy to solve their own problems? These sound good, but with this approach come two pretty important problems.
First, your data is now in multiple locations. You probably have one database that you consider the most reliable. If that data is in multiple databases, you have to have a system to make sure the primary database is kept up to date. This issue can be solved, but it isn't efficient and requires additional time and expense. Keep it all in one place and get rid of the synchronization system all together. It's cleaner and more reliable.
Second, your staff has to choose sides. Giving them freedom to use multiple software forces them to choose what to use whenever they need a solution. This creates an unnecessarily competitive environment. Instead of collaborating to master one solution, they are competing to adopt different solutions wasting important staff energy and effectiveness.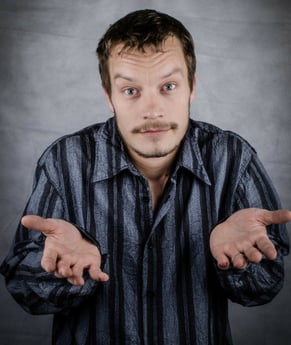 Feedback lag. You want feedback on some area of ministry but the data you need to find the answer has to be extrapolated from more than one source. For instance you have one data source for your contributions and another one for your groups management. You are curious to find out what difference group involvement makes on giving. The same thing happens with the attendance collected in a check-in system. Or volunteer participation if kept in a separate volunteer scheduling program.
To be able to answer questions relating these different aspects of ministry together, you have to pull data from each system into some centralized software to work on it. Again, this can be done, but to do it, you have to create an entirely new aggregation system. This takes time and resources. If the data is in one place, you might have to work on the reports you want once, but once those are completed and saved, they are ready. With our new report scheduling system you can even automate when reports are run and to whom they need to be sent. This gets rid of the lag completely.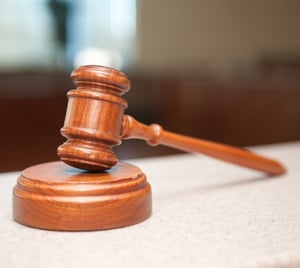 The purpose of free. If Free is a sufficient reason to allow staff to use software, you might have Software Creep. As you know Free is an important part of every company's marketing strategy. The purpose is to help generate revenue in a couple of ways.
Free gives you a chance to try out the software for a limited time. This reason forFree is an important part of the decision-making process. It gives the potential client an opportunity to try it out. All of us are hands-on learners to one degree or another. That's why Churchteams offers a 30 Day Free Trial.
Free sometimes gives you the chance to try out the software with a limited number of people. This purpose of Free enables the company to legitimately say they have a greater number of users than just paying clients. This higher number can be an influential factor in others choosing to use the software. It is also an essential part of the strategy of software that relies on donations or an endowment to fund their ongoing development. These higher numbers make the benefit of providing services for smaller churches greater than the cost. Plus, once a larger church gets hooked, the software has proven its value compared to the cost and the church becomes a paying client.
If you have Software Creep or want to avoid it, here is the prescription.
Use what's new. As with the webinar software we used last year, specialized software can help you look at a software solution for a real problem through a different lens. It is worth the learning to give it a try. But, recognize that fully adopting it has the unintended consequences mentioned above.
Share what you learn. When you see something new, share it with your primary church database software company. They spend more time looking at the market than you do and would love the feedback on the solution you are investigating. It should help them better help you and develop their future roadmap.
See what you've missed. If you have used a software database for more than 4 years, it is likely things have changed to adapt with the times and you may have missed it. I know Churchteams is not the same company we were 4 years ago. We've built in functionality people used to look for in other applications like two-way texting, text and email marketing, dashboards, data automation, and scheduled reporting.
If you've been a client for more than 4 years and want to schedule a Software Audit with me, email support@churchteams.com.
If you are not a client and your current database isn't staying current with today's innovation or you need one for the first time, join me for a Meet The Software webinar or (yes, here it is) start a 30 Day Free Trial.