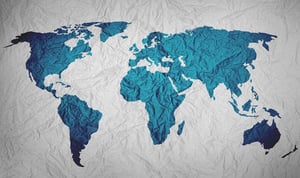 Many ministry events and mission trips have been cancelled this summer due to Covid 19 and social distancing. But as churches begin to re-open for worship, they are doing so with a renewed passion for their calling to make disciples of all nations.
A few years ago, I introduced how churches are using Churchteams to set-up mission trips. Since then, we've added a few tweaks to improve the experience. So, if you're starting to think again about mission trips and fund-raising, let us help you put it all together.
Overall Missions Management. Start by customizing your Group Profile (Groups & Events > Settings > Profile Questions) to include a groupfinder category for missions. Next, create groups for every part of your ministry and align them under this profile response. Examples of groups you might create:
Leadership / strategy team(s),
Training classes,
Interested in missions group (perhaps from a connect card),
Specific trips,
Designated givers.
Specific Team Management. Each of the groups above serve a different purpose in the ministry development process. These are not unique from other ministry areas. Use features and functions you already know to help manage each of the teams. For example:
Use group reports to track attendance and take notes on meetings.
Use workflows to set up a follow-up plan or even training for interested members.
Track completion dates of training on individual profiles. (Red Arrow)
Customize the Group View to include other information like Spiritual Gifts. (Yellow)
Use registration attributes (Groups & Events > Settings > Registration Attributes) set for access only to leaders and higher to track completion projects. (Blue)
Use email and text to communicate regularly to the group.

Donor Management. Each individual that is raising support can create a personal group to create a donor list, communicate with donors and receive donations using the church's online giving. Once created:
Set up registration as a fundraising group by clicking the blue Registration button > Fundraising.
On the next page customize the registration settings as you would for other events. Instead of payments being applied as registrations, choose a designated giving fund - usually missions or something similar.

This will post the gift as Missions donation on the giving record. You can also check the box to allow people to register as a prayer partner withouth donating.

Track donations and pray from donors in the goup by customizing the group view to see prayer requests and payments / donations.
For more ways to use other amazing Churchteams features with you missions groups, check out this Knowledge Base article.