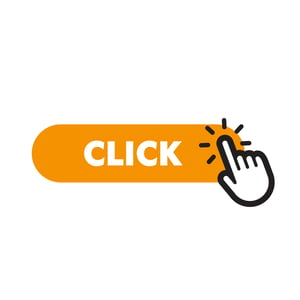 You are likely familiar with form building tools like Wufoo, Formstack, Google Forms, Jotforms and many others. Or maybe even dedicated event registration applications like Eventbrite, Cvent, EventU or others. They are great at what they do.
But, they are separate applications from your primary database. Some of them may integrate somewhat, but what if when people registered for something it no longer required them to fill out a form! It would be as simple as click, click, done.
Here are the three easiest ways to use event registation in Churchteams. The first two fill out the form for the registrant.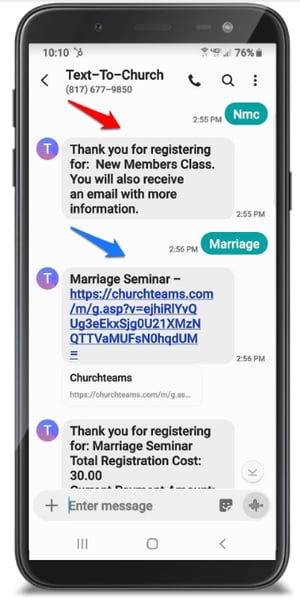 Text-to-Register. When we built text-to-give back in 2016, we recognized that texting is a powerful way to interact with a database. Once a person has registered for anything or given once, Text-to-ChurchTM matches the phone number to the individual. From that point on, when they text the Keyword for an event (NMC for New Member Class), the database recognizes them based on the phone number. If the registration form doesn't need additional information and it's just for them, they enter the Keyword, click send and are registered. (Red Arrow.)
If the registration form needs more information and/or allows them to register more than one person, they text the Keyword (Marriage) and receive a link back that takes them to a form already filled out with everything the system already knows about them. They just complete the additional information, click send and they are done. (Blue Arrow.)
Just as texting to give is the easiest way for people to quickly give and is quickly becoming the alternative to giving by cash, so texting to register is the easiest way for people to quickly sign up for anything and not have to mess around filling out forms.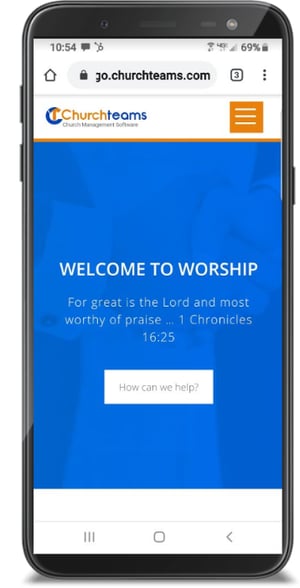 All Check. Recently we released updates that allow one person in the family to check in everyone in their family to everything they are doing that morning or evening - classes, serving, worship.
Security labels are printed for families with kids who need them. But people of all ages benefit because after they check-in they are taken to a landing page created by the church to be a digital worship bulletin.
It includes links to everything being promoted that week. When anyone clicks on one of these links, the system will automatically fill in the form for them just as if they had texted the Keyword for that event.
All Check brings Check-in and Registration together simplifying two of the most common worship service interactions and response needs. This is one of the huge benefits of having all your software services under one umbrella.
Website Form. When you create an event in Churchteams, you create a form unique for that event. The system provides you the link to put on your website. If you make changes to the form or anything related to it like a completion landing page, confirmation email or pricing; the link takes those changes into account. You do not have to make a change on your website.
When registrants go directly to your website on their computer or mobile device and complete the form, Churchteams will search the database to find them before enrolling them. If they are not in the database, it will add them. If there is someone that looks similar, it will prompt them to affirm or deny the match based on 4 digits of a mobile phone number.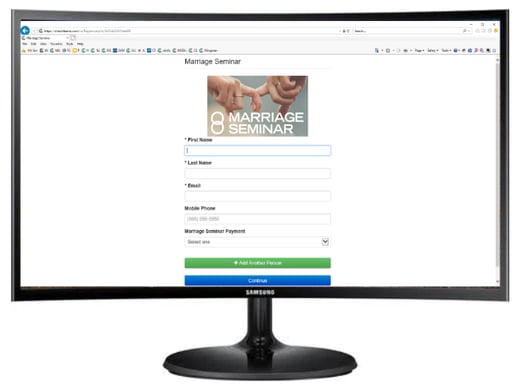 The benefit of a Churchteams form on your website is that it already fully integrates with the database. Third party applications require you to import their data into your database. Often we see churches not do this and miss out important registration data.
If you find yourself asking people to make too many clicks to respond to an appeal for engagement in the life of your church, check out Churchteams.
Done!