You don't have to have people input their mobile carrier to send them a text anymore!
In the past, we encouraged you to use the "Email Request For Update Information" report (Reports / Communication) to have people input their carrier themselves. You can still do this to have people double check it, but last week we released a feature that automatically looks up and inputs mobile carriers for every new mobile phone number that is entered into your account. Over the weekend we executed a process to look up the mobile carrier for all of your mobile numbers that don't currently have a carrier listed. A lookup was not (and will not) be done for people who already have one listed or have opted out of texting.
Text-to-Me, the Requests to Volunteer emails/texts, and the Email Request for Updated Information all give people options to opt out of receiving text messages. But, in general, I think it is best practice to text based on groups or filters that you know would like to receive texts rather than just sending it out to everyone.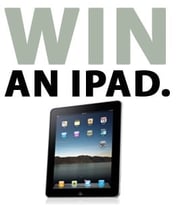 One of the take-aways from our User's Gathering was to create a closed group for Churchteams clients to interact with each other. To help get it started we're giving an iPad to one person randomly chosen who signs up before June 1! Request to
join by clicking here
.