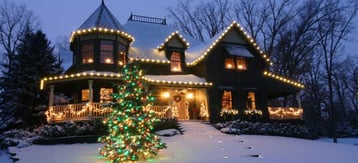 My pastor's message this week was on the historical, Biblical perspective of Advent. It grew out of a longing of all creation for the coming of a messiah to bring salvation, hope, and joy to the world. Into this darkness the light of the world came. What if all the lights on our streets were not turned on until Christmas eve? It would communicate something different I think. I love that we celebrate Christmas for weeks with such festive shopping, parties and other environments, but wouldn't it be cool if we waited, really waited for Christmas eve to turn on the lights? I think that delayed gratification, that longing would give us a better feel for the coming of the Christ Child.
Speaking of longing and keeping with the purpose of this blog. At the highest level, here are my longings for Churchteams.
Service. We would truly and always be about service. Yes, we do software, but service to you and the church is our highest calling and longing.
Innovation. God made us to be creative and productive. It's our reflection of Him. We'll never be perfect, but we will always be better than we were.
Make our CEO famous. We want people to know the owner of our company like we do by what we do and what we say. His name is Jesus, Immanuel, God with us.
If you're like me Christmas is a time of reflection followed by a time of anticipation and planning for a New Year. Beyond the basics, what is your greatest longing? If you don't know our CEO, I'd love to introduce you. If you do, is He really CEO? How do you know?
Thank you for the gift of your friendship and the privilege of partnering with you.