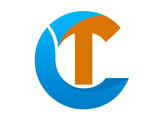 The only thing worse than a child being hurt or abused by an older child or adult is that hurt or abuse happening in Church. This concern keeps those of us bent on child safety awake at night. There is no greater concern for safety in church ministry than this. The liability and legal issue is important, but even more important is the authentic concern pastors have for their families, parents have for their kids and kids have for their friends. Here are three common challenges to child safety every church faces.
First, the challenge of the "escaping child". One Sunday morning in the first church I served after seminary, I was sitting in the front row of our auditorium. About half way through the music portion of the worship service, a preschooler opened the door to the stage and walked out in front of the crowd. As I sat there, I thought, "surely a parent or teacher is right behind." However, after what seemed like a long time it was clear no adult was in pursuit. I was a young father at the time and had one child who was known to wander occasionally. I didn't recognize the straggler, but I knew someone needed to take action and that someone was me. So, I stood up, quickly went to the child, took him by the hand and as casually as possible exited the same door he had entered. By the time I was headed back to the children's area, the parents were in the hallway and confronted me. I apologized as genuinely as I could and invited our children's pastor to help me in the discussion with the parents. None of us were happy about it.
Second, the challenge of the "wrong ratio". I've always felt that getting sufficient volunteers for the nursery and children's ministry is the toughest assignment given to a church staff person. If you have ever had anything to do with children's ministry in a church, you can relate to the frantic summer months of contacting as many people as possible to be ready for the fall ministry. Here are a few guidelines to help you make sure you are sufficiently staffed for children's ministry success:
Always have two adults in a room even though there may not be enough kids to require it. Why? Not only does this help childcare seem more like a team effort, but it also protects your workers from any assertions that a worker mistreated or abused a child. This accountability partnership is foundational to everything.
Know your state's guidelines for childcare ratios. Ex. Texas, but Google to find yours.
Don't shoot for the legal ratio, do far better than that. Brotherhood Mutual for Nursery. Lifeway Article.
Why these ratios? Not only to ensure safety but also to make sure that every child has the opportunity for the type of personal attention they need to feel loved and cared for. And, in the process, learn about Jesus and His love for them.
Third, the challenge of the "wrong release". In a perfect world families would not have domestic disputes and there wouldn't be child predators. But, we don't live in a perfect world. So, we have to be prepared to make sure that every single child goes back home with the parent or caregiver that drops them off. Yes, it's hectic during those minutes when parents and caregivers are dropping children off and picking them up. But, that confusion must be mitigated and managed to ensure that an angry parent or malicious adult is not allowed anywhere near the child they want to abduct.
These are scary challenges, but the good news is that many people have thought about and worked on these through the years. Software can help make sure a child goes to the right place and can be easily identified including his/her assigned classroom by a security tag. It can track room loads and volunteer check-ins in real time. It provides security tags with randomly assigned numbers that children wear and parents keep to match the child with the parent when being picked up.
We began working on our software solution back in 2010. That first version was little more than an electronic version of the paper check-in system we all had used for years. But, we had great clients as well as great conviction that we could quickly be competitive with other systems out there. Then, because of our agile development process, we could just as quickly take advantage of new technology applications and begin pushing the envelope even further. Today we offer tablet and mobile check-in ability that makes sure security is maintained while de-centralizing the actual check-in process. In the near future we'll begin working on a solution that makes check-in for a parent as simple as a response to an email or text with security tag numbers returned to the parent / caregiver in the form of a text or email. And that's just the near future.