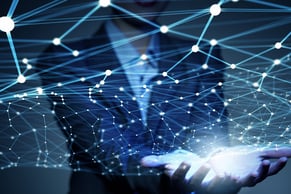 For the past decade the term "smart" has been used to identify devices and physical environments that have incorporated technology to produce integration, inter-connectivity and system processing that does not rely solely on human interaction.
SMART Phone

SMART House

SMART Building

SMART Cars
Well...Cool Solutions Group and eSPACE have a new term that is not a fad or a "Star Trek" kind of futuristic fantasy. Ready...
SMART CHURCH
That's right...your church building can now be SMART. Not only can you use eSPACE to Schedule your facilities and create Work Orders and plan for your Life Cycle Costs, you can make it smart.
What does that even mean?!?! How can an inanimate object be smart? It is like the Scarecrow...it does not have a brain...or does it? With the newly release FACILITeSPACE module to the eSPACE suite of Facility Management software applications, we have given your church building a brain...well sort of. While we cannot literally give your facility any gray matter, we have just released the next best thing.
FACILITeSPACE is the ONLY application that allows your church to integrate your event/facility scheduling software to many of your major building systems:
COOLSPACE - HVAC integration with Building Automation and WiFi thermostats
SECURESPACE - Door access controls
INFOSPACE - Comprehensive system to integrate with your digital signage and digital room signage
TECHSPACE - Coming Soon! - Will provide integration and alerts with early detection sensors (think water leak detection, overheated electrical panels and devices, humidity control, IT closet temperature....get the point...and turn on projectors and TV's when an event is scheduled - WOW!)
BRIGHTSPACE - Coming Soon! - Integration to lighting throughout your facility
Imagine...you schedule your event in eSPACE and it:
Turns the HVAC on in time for event and then turns it off after the event

Unlocks/Locks whatever doors you need access (that have digital controls) for that event

Lists the schedule and other event data on the digital signage through your building

Displays the events on the digital door sign

Turns on the TV or Projector for the event

Turns on and off the needed lights for the event

Alerts your facility team and appropriate vendors if there is a significant issue
This is not a fairy tale...this is the world of IoT (Internet of Things) and the future is NOW.
Contact our team for more information and let the OPERATIONAL EFFICIENCIES BEGIN!